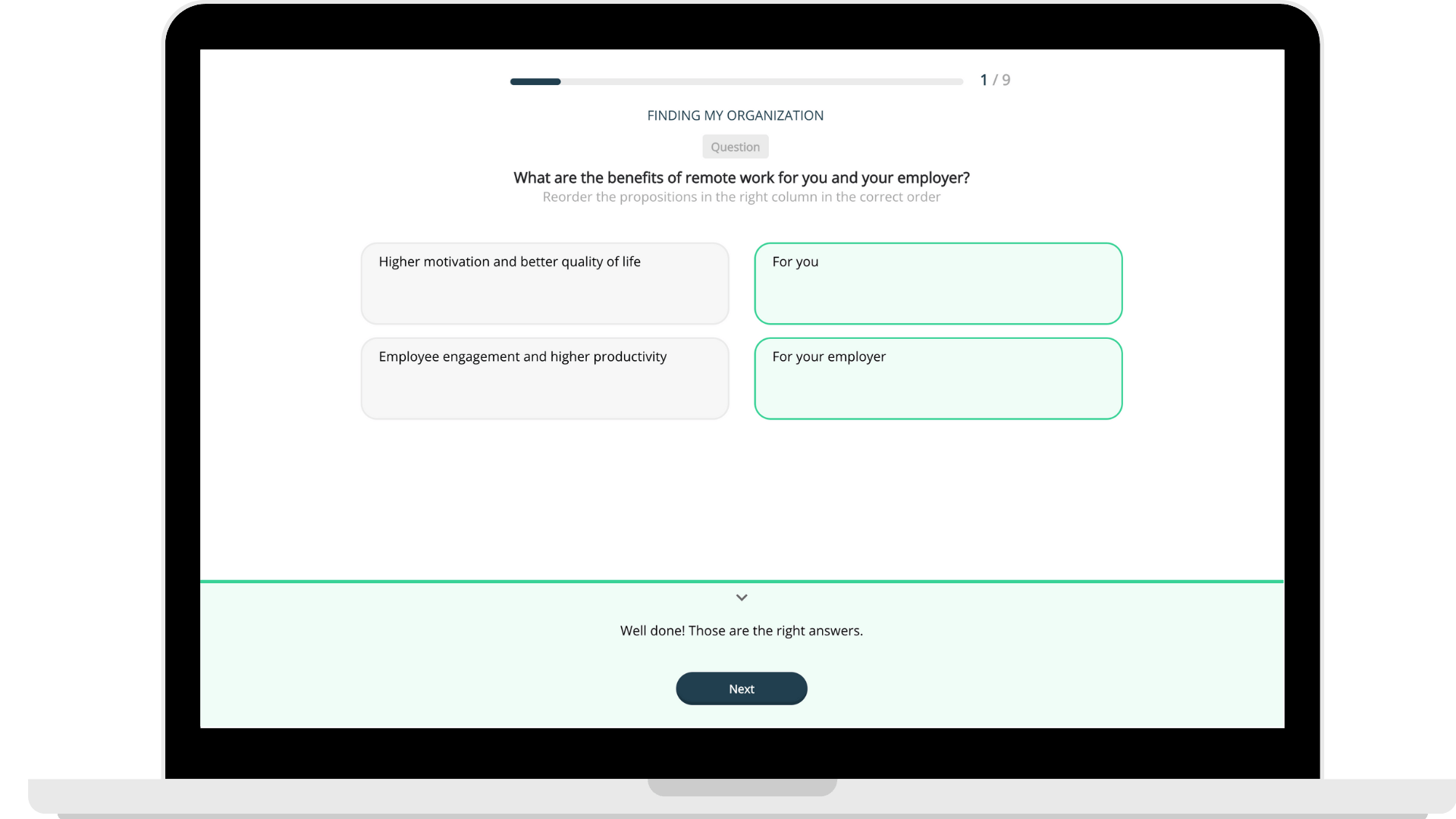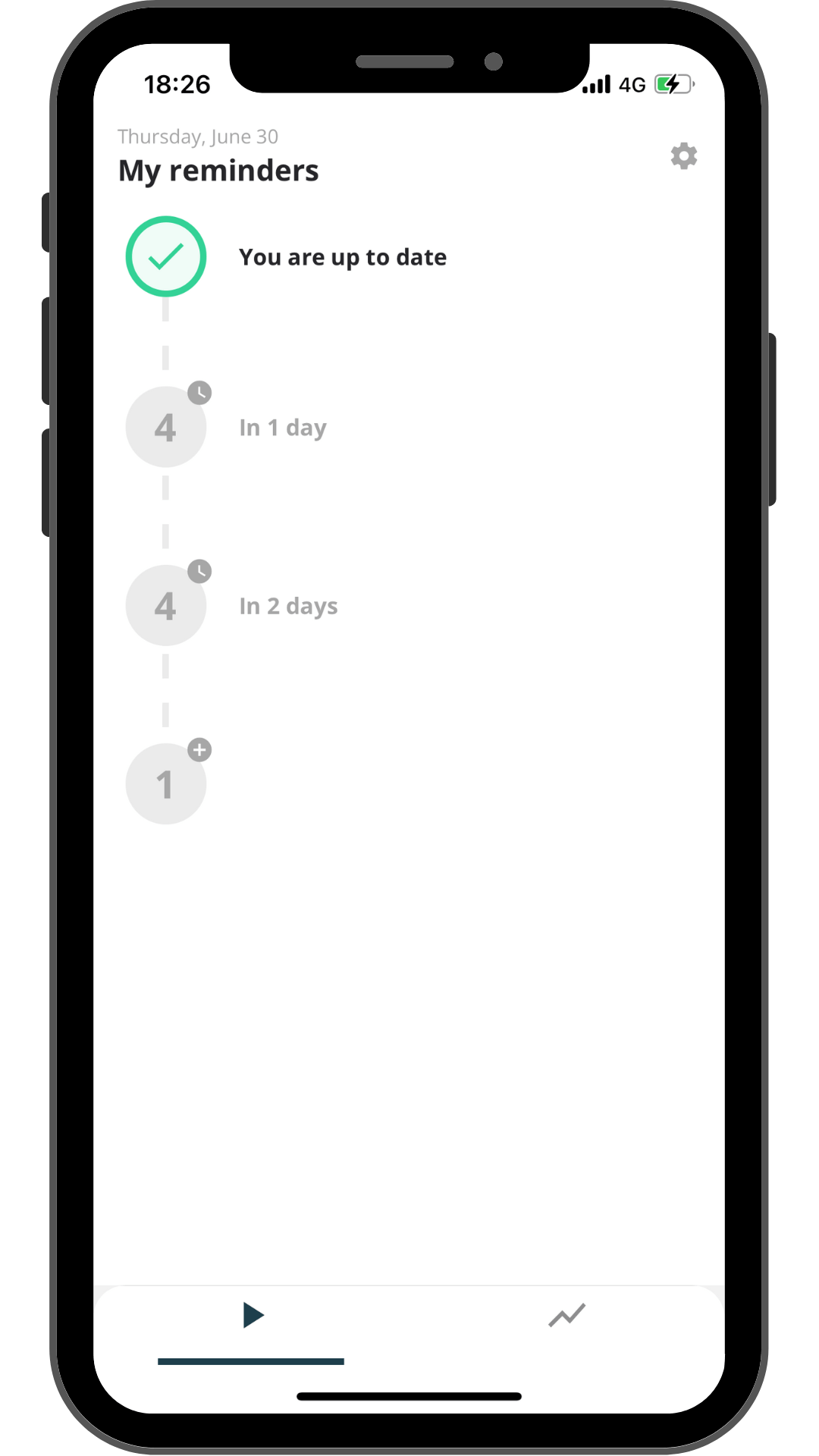 Learner
Support after the training on the learner's web or mobile application
Notifications and reminders adapted to the learner's cognitive profile
Gamified dashboard to follow the learner's upskilling process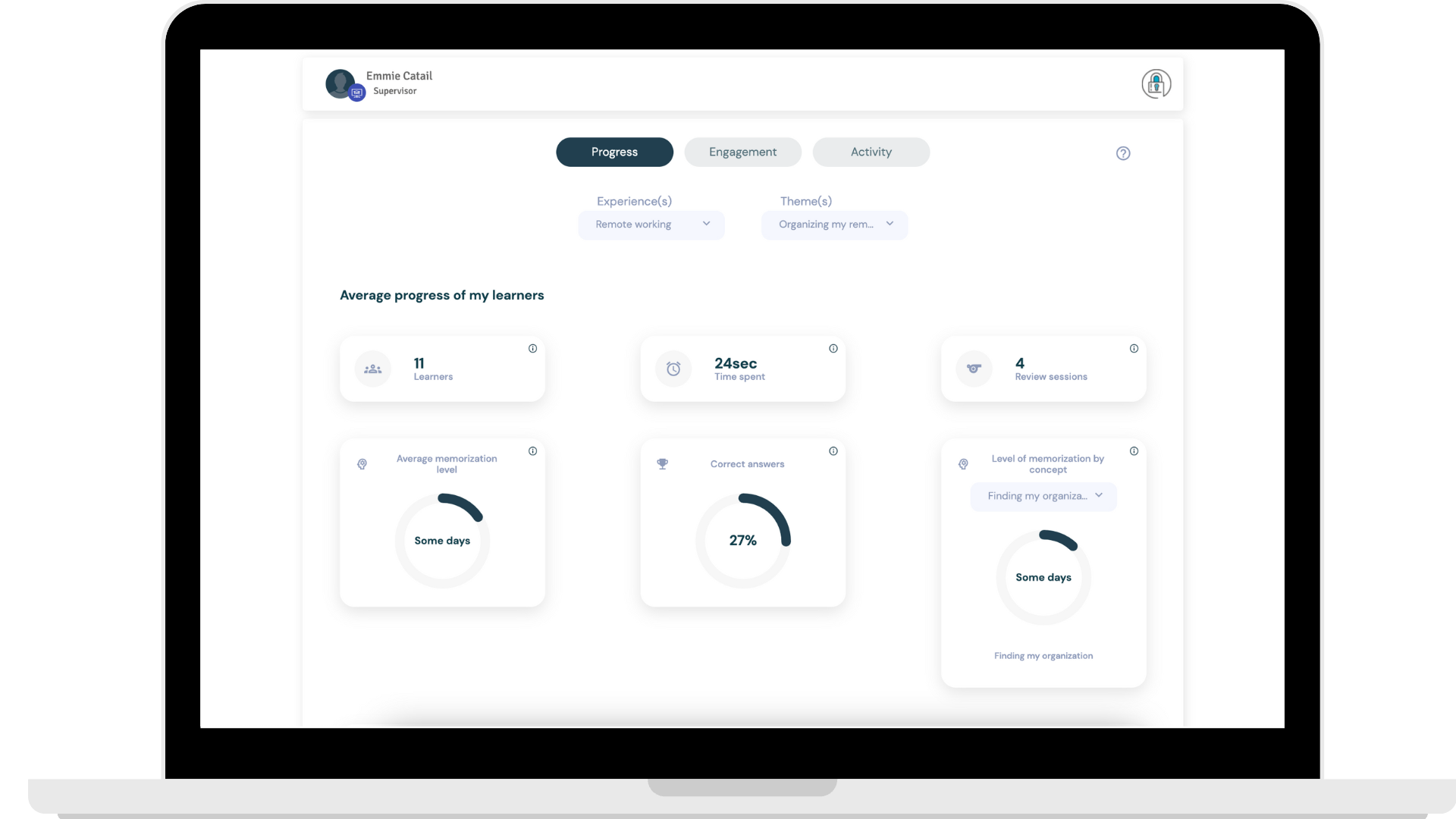 Manager
Interface to monitor the learners both individually and collectively
Reporting on the long-term retention of the acquired skills
Dashboard to measure the return on investment of learning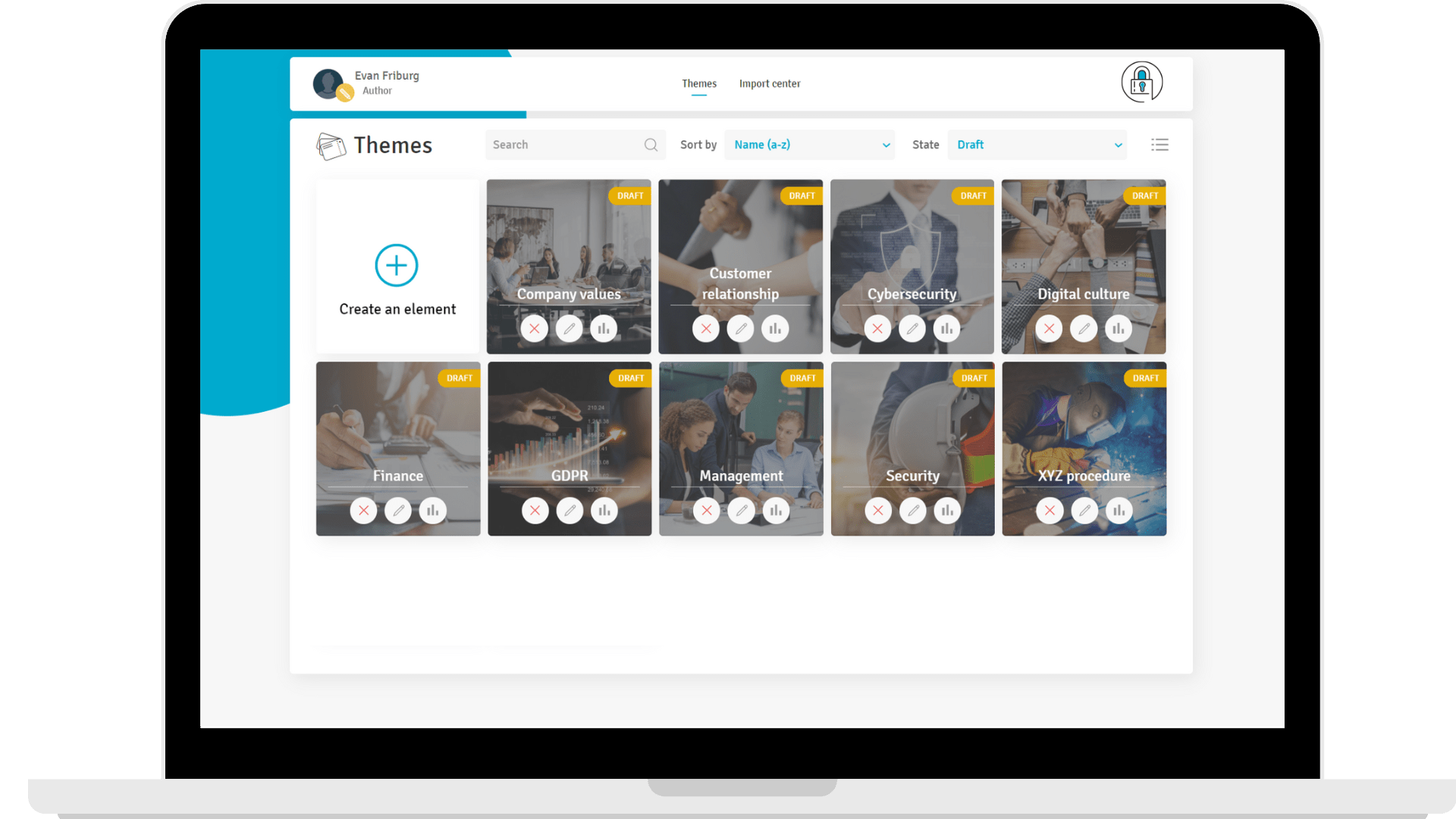 Author
Design of themes in autonomy via Domoscio Lock authoring tool
Functionality to export in SCORM format and distribute on the LMS
Dashboard with feedback on the relevance of the learning materials
---
Our clients improve the impacts of learning
46 %
Additional knowledge retention 3 months after the training
76 %
Learners remaining on Domoscio 3 months after the training
The results presented above have been achieved as part of experimental protocols carried out with several clients of Domoscio.
---
Cognitive science to reinforce the knowledge and skills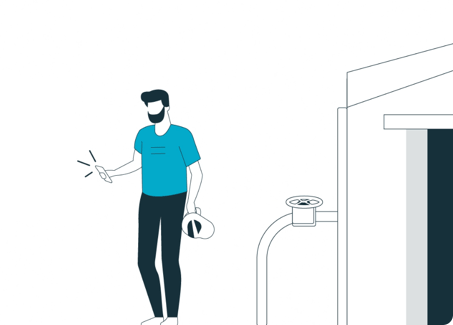 Lock is a learning reinforcement solution which drives the long-term retention of the acquired knowledge and skills to guarantee their application in the field:
At the end of a learning module, learners log in to take a quiz or complete a micro-action (a challenge) on each key concept.
The learners' knowledge retention is assessed with the collected results to push them a notification, on web or mobile application, when they have a reminder
For each reminder, the learners answer a quiz or realize a challenge, then give feedback and their learning reinforcement path adapts according to their cognitive profile: the reminders will be more frequent on the least retained concepts and vice-versa
As soon as a new result is generated, the algorithm measures the learners' individual forgetting curve and push them reminders until each concept is reinforced. The machine learning models make use of this new data to estimate the difficulty to reinforce the different concepts and make future participants benefit from an even more relevant reinforcement path.
Lock adapts to the context of each company and each business unit by offering tailored support at the end of a learning module or path, no matter the format (face-to-face, virtual classroom, video, quiz, etc.). To do this, it interfaces with existing learning platforms (LMS, TMS, LEP, etc.) using the interoperability standards of the learning market: SCORM, LTI, xAPI, etc. Therefore, the user experience is seamless and transparent for the learners, which improves their engagement.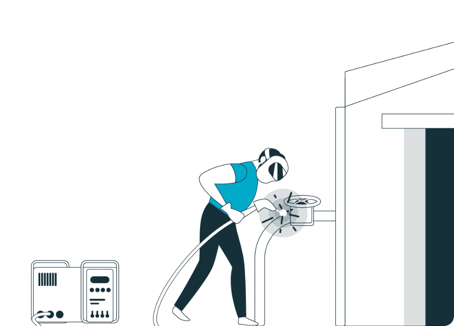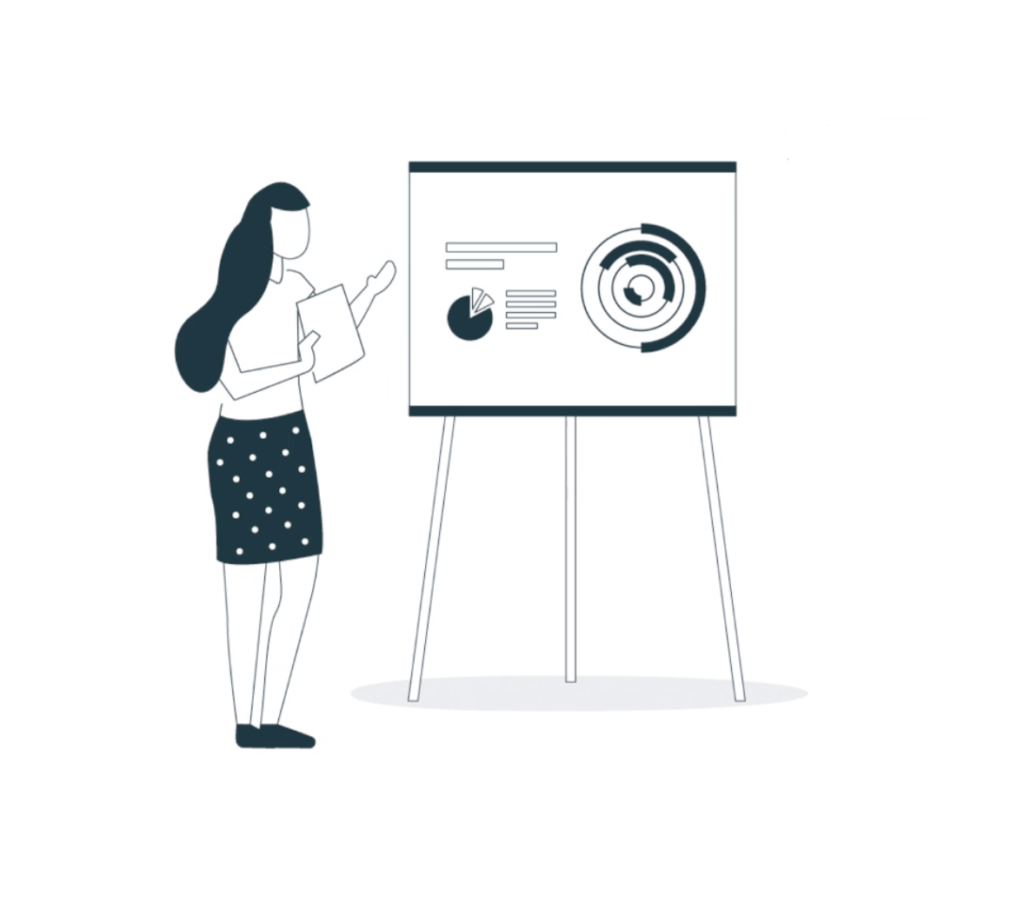 Thanks to the generated data, Lock provides the different stakeholders with analytics adapted to their needs. The manager can monitor the reinforcement of acquired skills for his or her team, both individually and collectively, to identify potential training actions to be implemented and evaluate the learning impact. The learning team has access to data on the use, difficulty and relevance of materials, to better adjust their learning design strategy. Finally, the HR manager can monitor aggregate analytics related to the use of the tool and skills management.
---
They trust us
---
Discover our other products
---
Latest news
Our latest articles about the topics: learning, science and Domoscio's news.