Domoscio Spark
Enhance your learning environment with a 360° approach based on artificial intelligence
Contact us
Introducing Domoscio Spark
A product which adapts to your needs. An in-depth integration in your educational solution. A support to explore the potential of artificial intelligence.
| | |
| --- | --- |
| SMART TUTORING | Improve educational outcomes by individualizing learning experiences. |
| SPACED REPETITION | Consolidate acquired knowledge and skills and drive their long-term retention. |
| ADAPTIVE ASSESSMENT | Continuously assess students' level of proficiency with a skills-based approach. |
| CONTENT INTELLIGENCE | Enhance the learning design and monitor the impacts of your educational content. |
| LEARNING ANALYTICS | Adapt your teaching actions with a better understanding of the learners' profiles. |
---
5 independent modules to improve your educational environment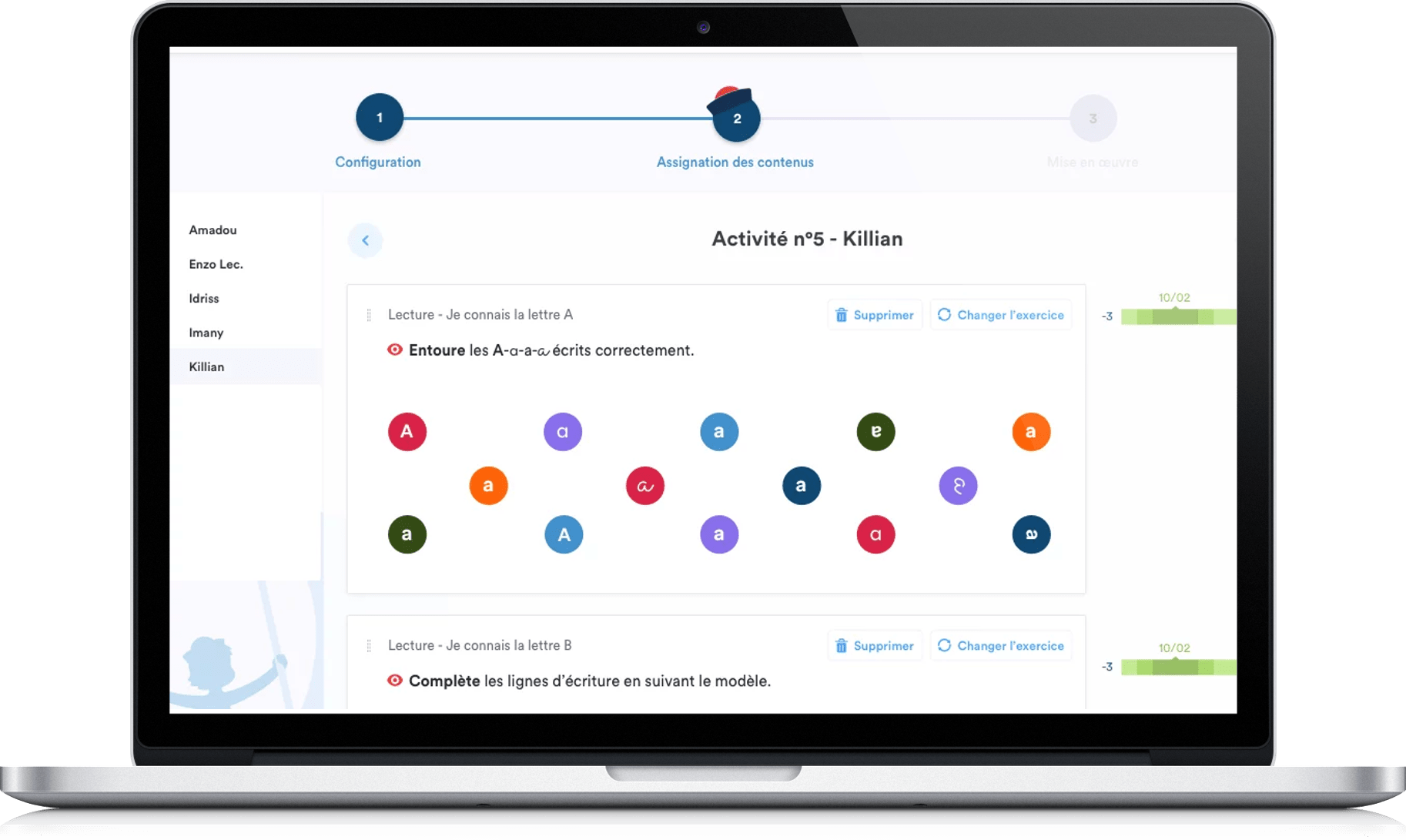 Smart Tutoring
Individualize students' learning paths according to their level and profile
Suggest the most adapted learning materials and activities based on each student's needs
Take into account the students' learning pace and goals to support their progress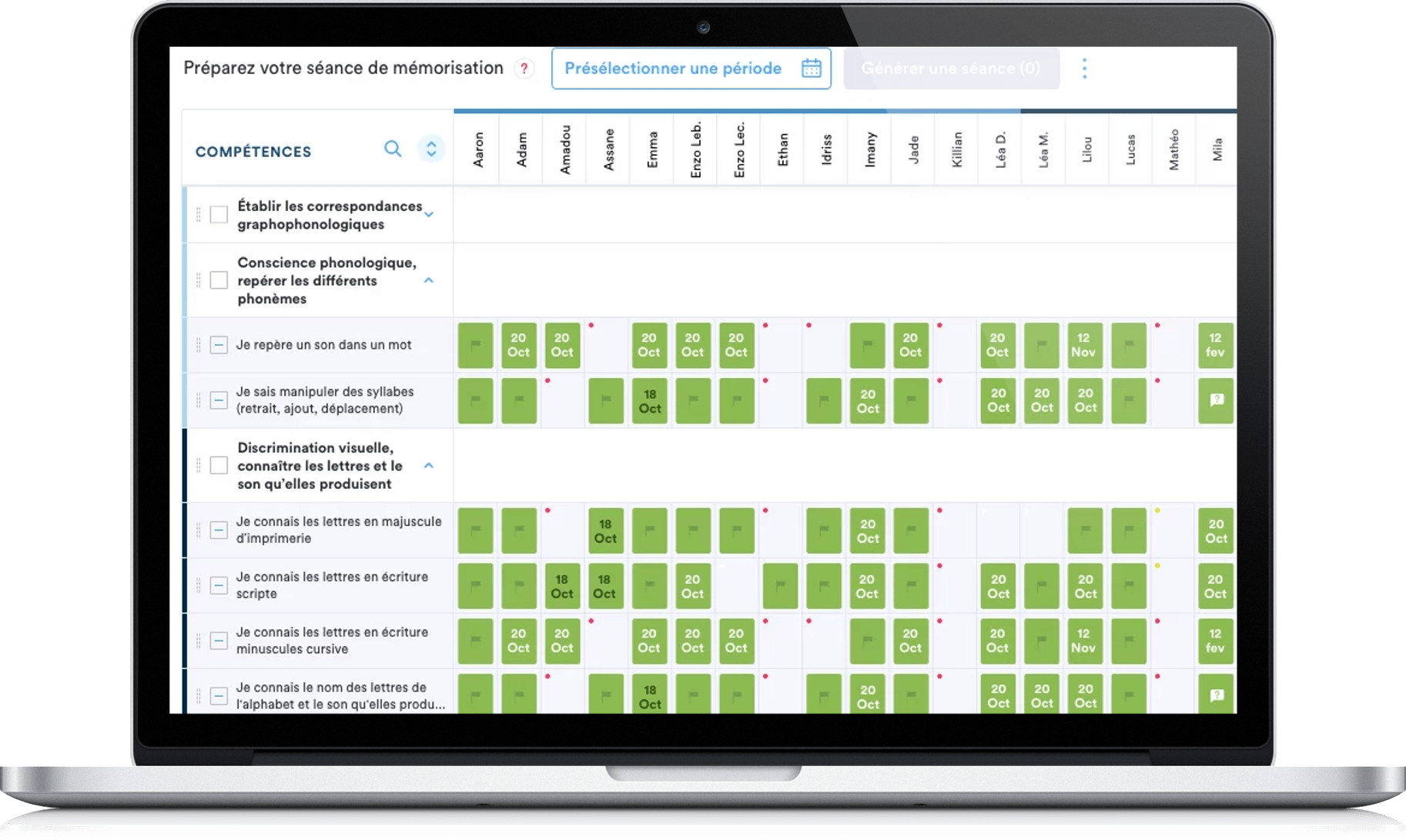 Spaced Repetition
Improve knowledge retention through reminders sent at the right moment
Adapt the learning experience according to the forgetting curve of each student
Better prepare students for examinations with an adapted revision plan over time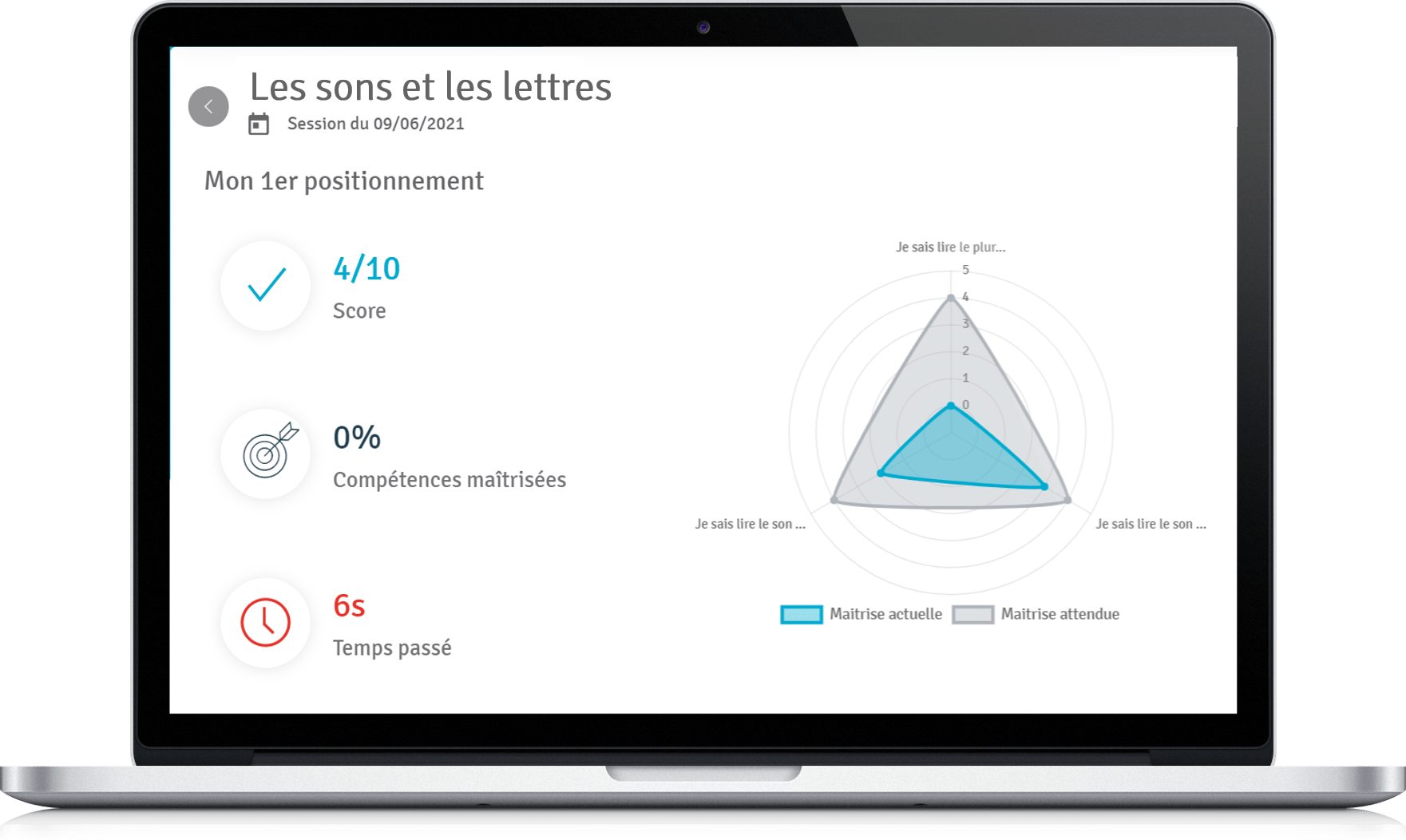 Adaptive Assessment
Implement an assessment strategy based on a knowledge or skills map
Assess efficiently and accurately students' level of proficiency on target concepts
Challenge students by adapting the difficulty of questions according to their results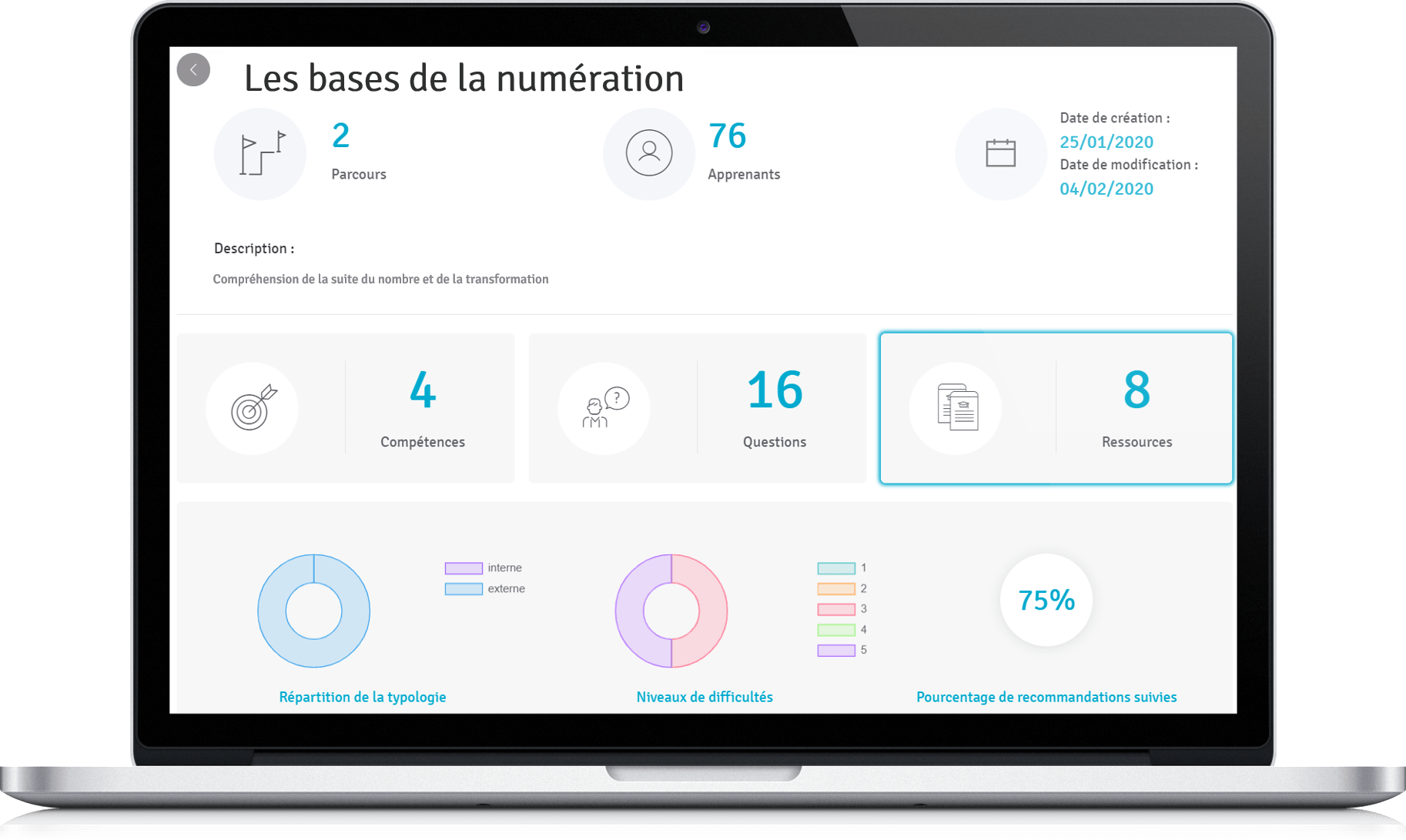 Content Intelligence
Analyze learning data to identify the content with the best impact on students' progress
Update automatically the relative difficulty of each content according to students' results
Highlight activities which need to be redesigned in order to improve their efficiency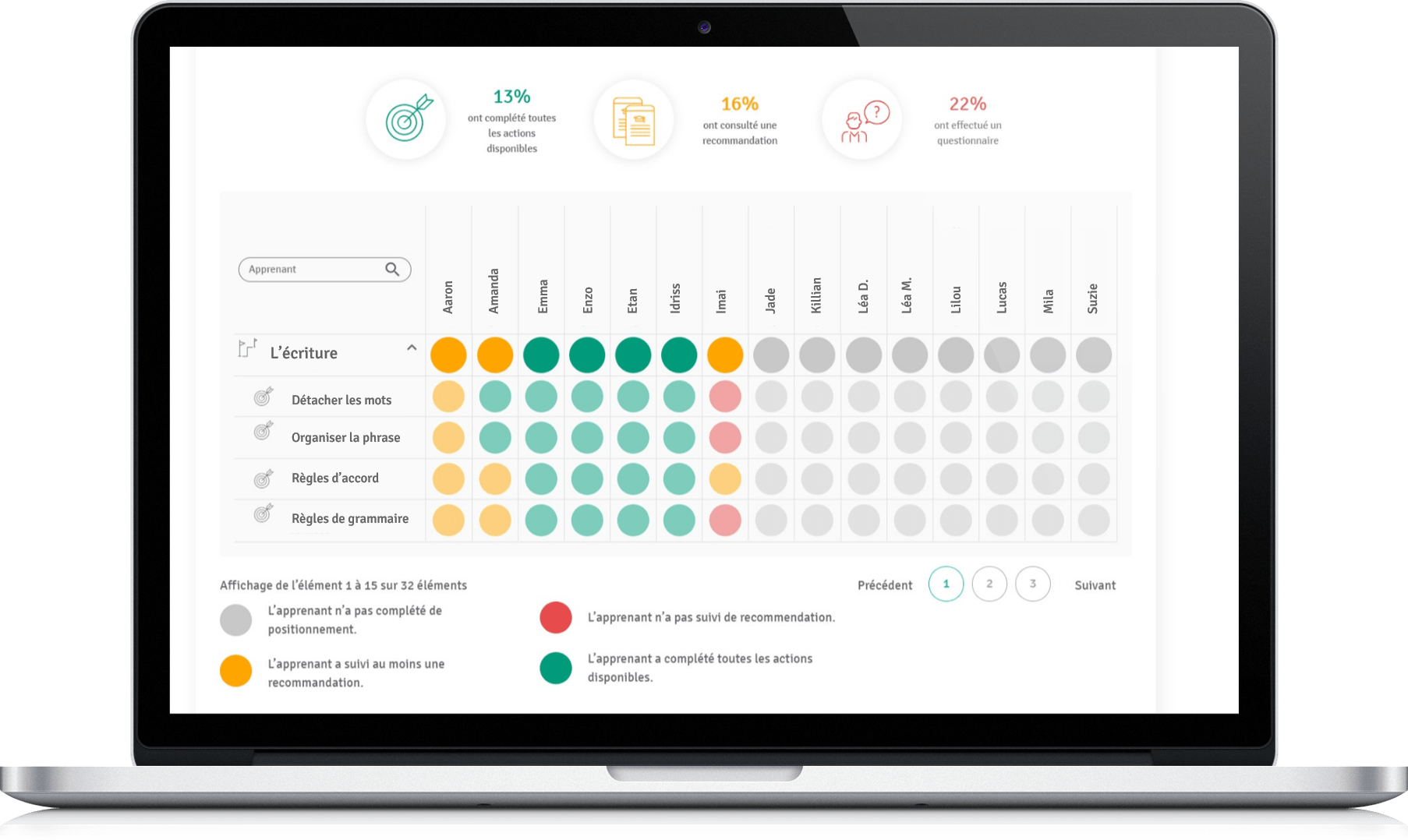 Learning Analytics
Display key indicators about students' learning profiles and level of proficiency
Follow over time the knowledge retention of students on target concepts
Support decision making for educational stakeholders with analytics and artificial intelligence
---
Our clients improve their learning outcomes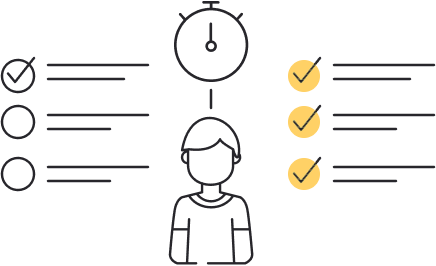 37 %
Time saved to acquire the expected knowledge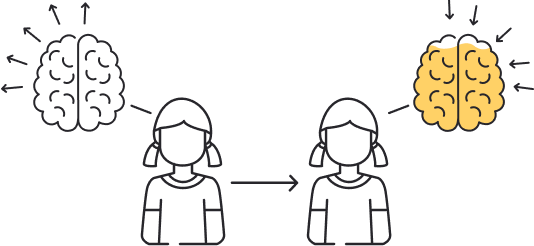 98 %
Students have acquired the concepts after two remediations
The results presented above have been achieved as part of experimental protocols carried out with several clients of Domoscio.
---
They trust us
Domoscio has convinced key players of the educational market such as ministries, academic institutions and publishers. Domoscio Spark integrates with educational platforms implemented on a large scale. We work closely with local players to conduct these projects successfully.
---
Contact us for more information
"You have an educational project and wish to implement one or several modules of Domoscio Spark? You want to include AI-powered solutions as part of your answer to a call for proposals? You want to schedule a demo or receive a quote? Please feel free to contact our sales team and we will get back to you as soon as possible."
Louise Michel, Head of Product Marketing
---
Latest news
Our latest articles about the topics: learning, science and Domoscio's news.