Bouygues Telecom Entreprises
Reinforcement of product knowledge and sales techniques for sales representatives
Contact us
The challenges faced by Bouygues Telecom Entreprises
Bouygues Telecom Entreprises (a large telecommunications operator) provides its newly recruited sales staff with a five-day face-to-face learning path, to ensure their acquisition of the required technical knowledge on products and the right skills related to sales techniques. At the end of the training, employees are expected to effectively apply what they have learned when they are in a sales situation. The main challenge is to leverage the classroom training to guarantee that, once the training is over, the knowledge and skills are actually applied in the workplace.
---
Project
To meet this challenge, Bouygues Telecom Entreprises has implemented Domoscio Lock as a complement to the classroom training. The objective is to reinforce the acquired knowledge and skills over the long term and add a blended learning approach. With Lock, the sales staff is supported during three months after the training with spaced reminders on the key topics which adapt to their individual needs: the reminders will be more frequent on the topics which the employee struggles to retain and vice-versa. As regards soft skills, particularly related to sales techniques, the reminders allow employees to develop reflexes and ensure the application of skills on the field.
---
The implementation of Domoscio Lock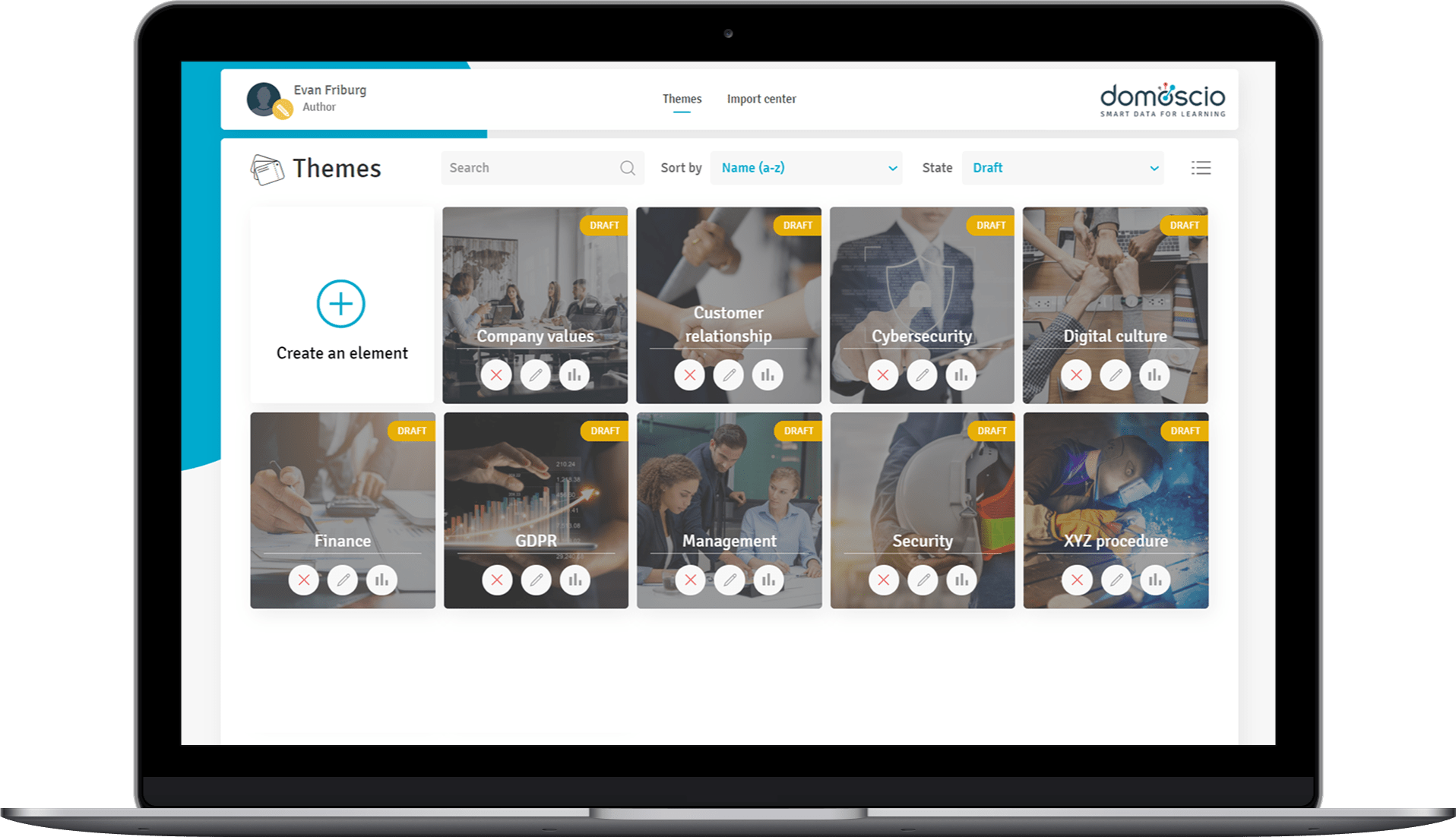 Author
Lock's authoring tool was used by tutors to design the reinforcement content: they listed the key topics of the training and created three to five questions for each one of them. Once the content is created, they launch reinforcement sessions in relation with the training dates and integrate the participants.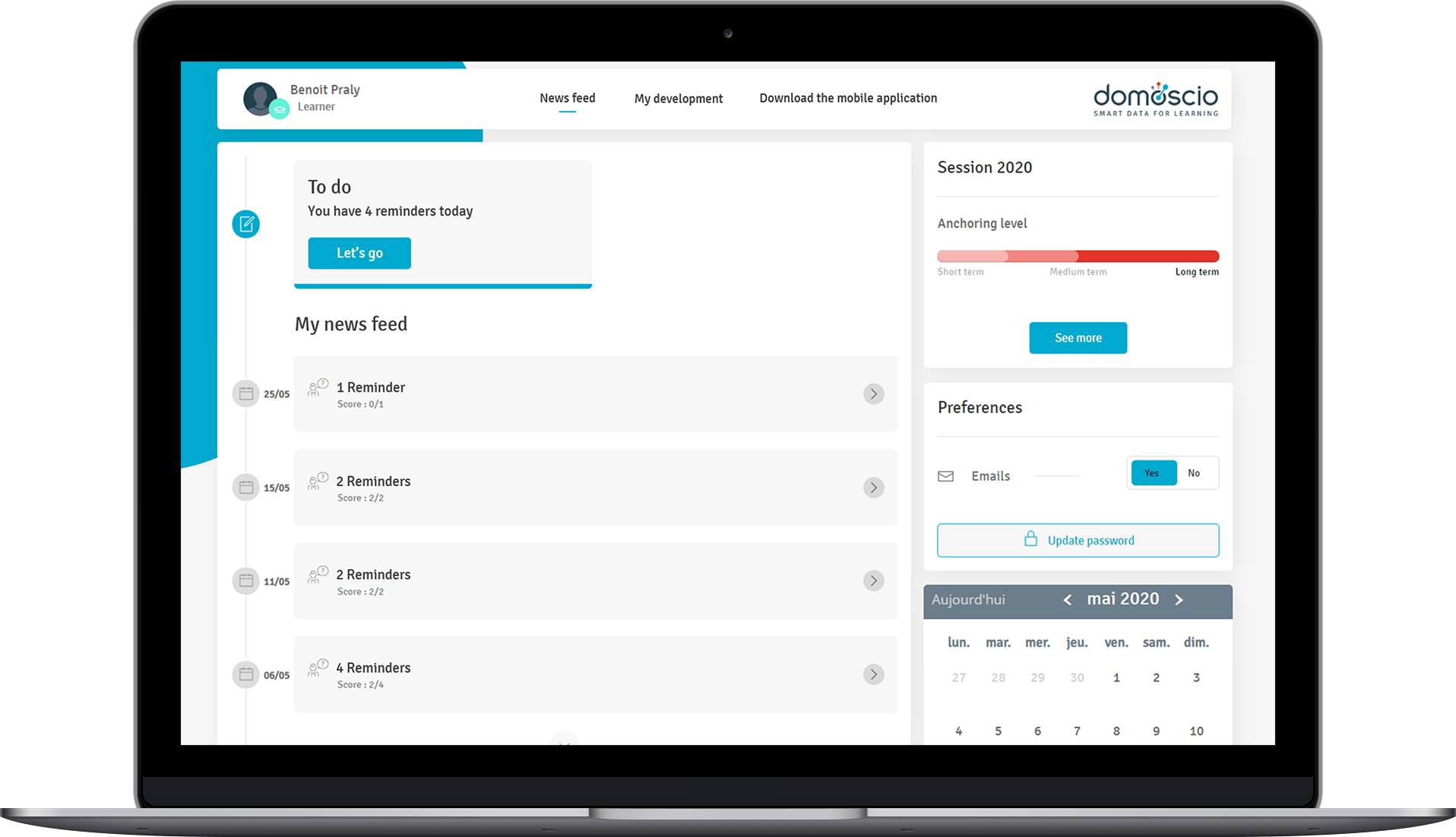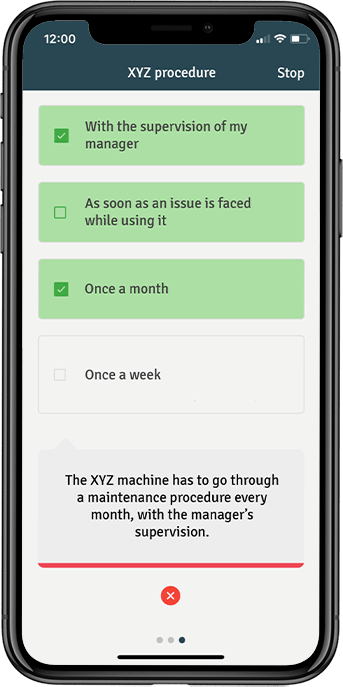 Learner
At the end of the training, employees are invited to install the mobile application Lock and log in (only at the first connection). They start receiving reinforcement questions on their smartphone through push notifications: if the employee receives three reminders, three questions on three key topics are to be answered, then the employee can close the mobile application. During the three months following the training, the reminders are more and more spaced in time and they adapt according to each employee's results.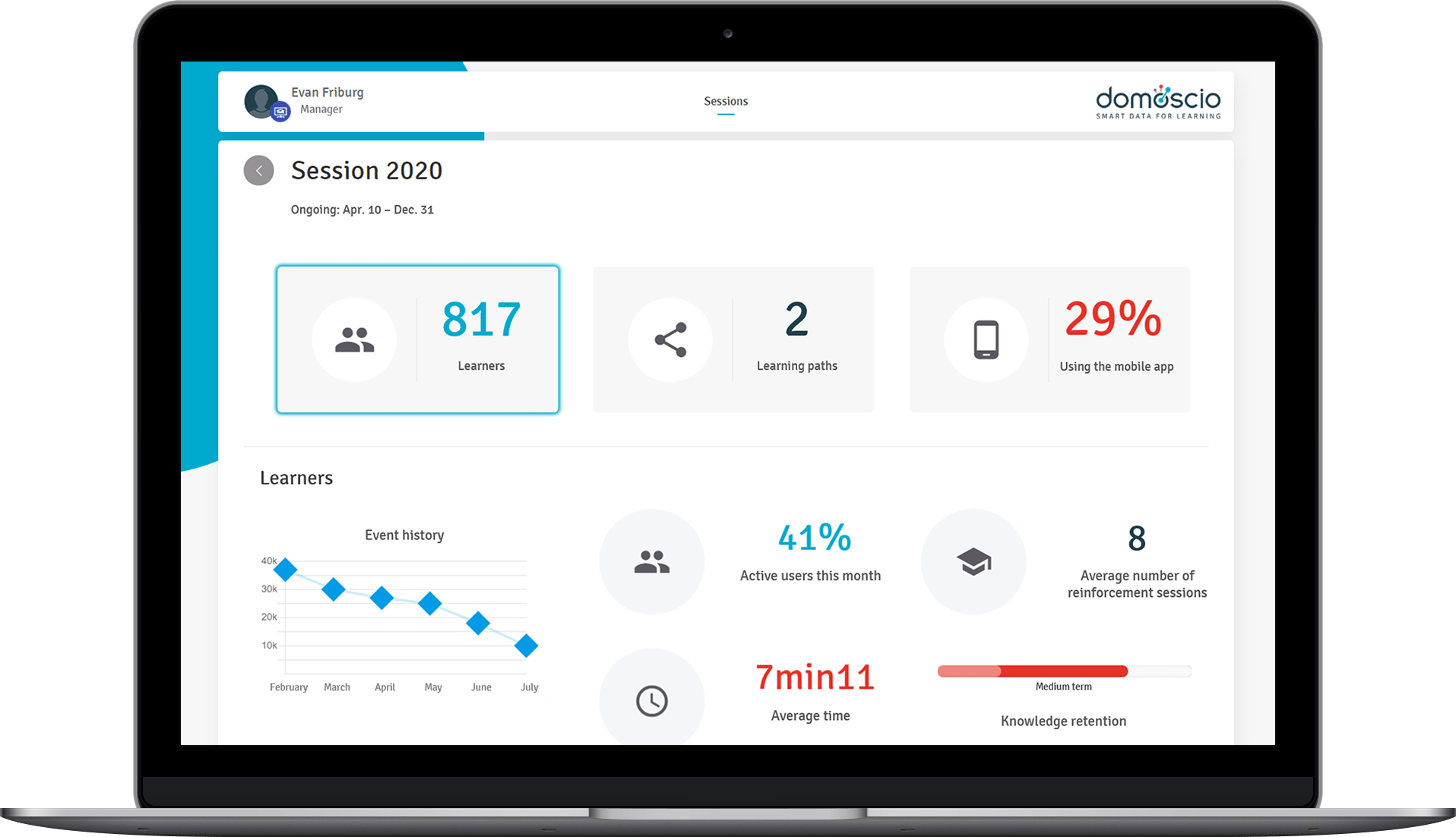 Manager
Throughout the whole reinforcement path, tutors have access on the web platform Lock to dashboards with the right information to monitor employees' learning, both collectively and individually, and get analytics on the content.
---
BENEFITS
An experiment led to the following results:
+46% of knowledge retention three months after the training
91% of employees remaining on Lock one month after the training
Besides, Bouygues Telecom Entreprises has expanded the use of Lock and autonomously launches every year new campaigns to reinforce other learning paths for its employees and support transformations with information and acculturation campaigns.
---
Testimony
Listen to Frédéric Bouvet, L&D Manager at Bouygues Telecom Entreprises.
---
Latest news
Our latest articles about the topics: learning, science and Domoscio's news.