The challenges faced by Enedis
At Enedis (a large company which manages electric power distribution), managers are right at the heart of the transformation of jobs. They are trained to acquire the technical skills and knowledge related to process and tools to establish their legitimacy and appreciate the ability of their team to perform safe interventions. The number of managers to train and the diversity of profiles make it necessary to automatically individualize learning paths while taking advantage of the different learning methods which the company's catalog has to offer.
---
Project
To meet this challenge, Enedis has implemented Domoscio Hub to provide managers with a tailored learning path. The objective is to automate skills-based approaches and optimize the time spent while learning. First, Hub accurately assesses the managers' individual level of proficiency with a positioning test. According to their profile and skills gap, Hub designs a learning path with recommendations of adapted learning modules to make sure that managers learn only what they need to learn.
---
The implementation of Domoscio Hub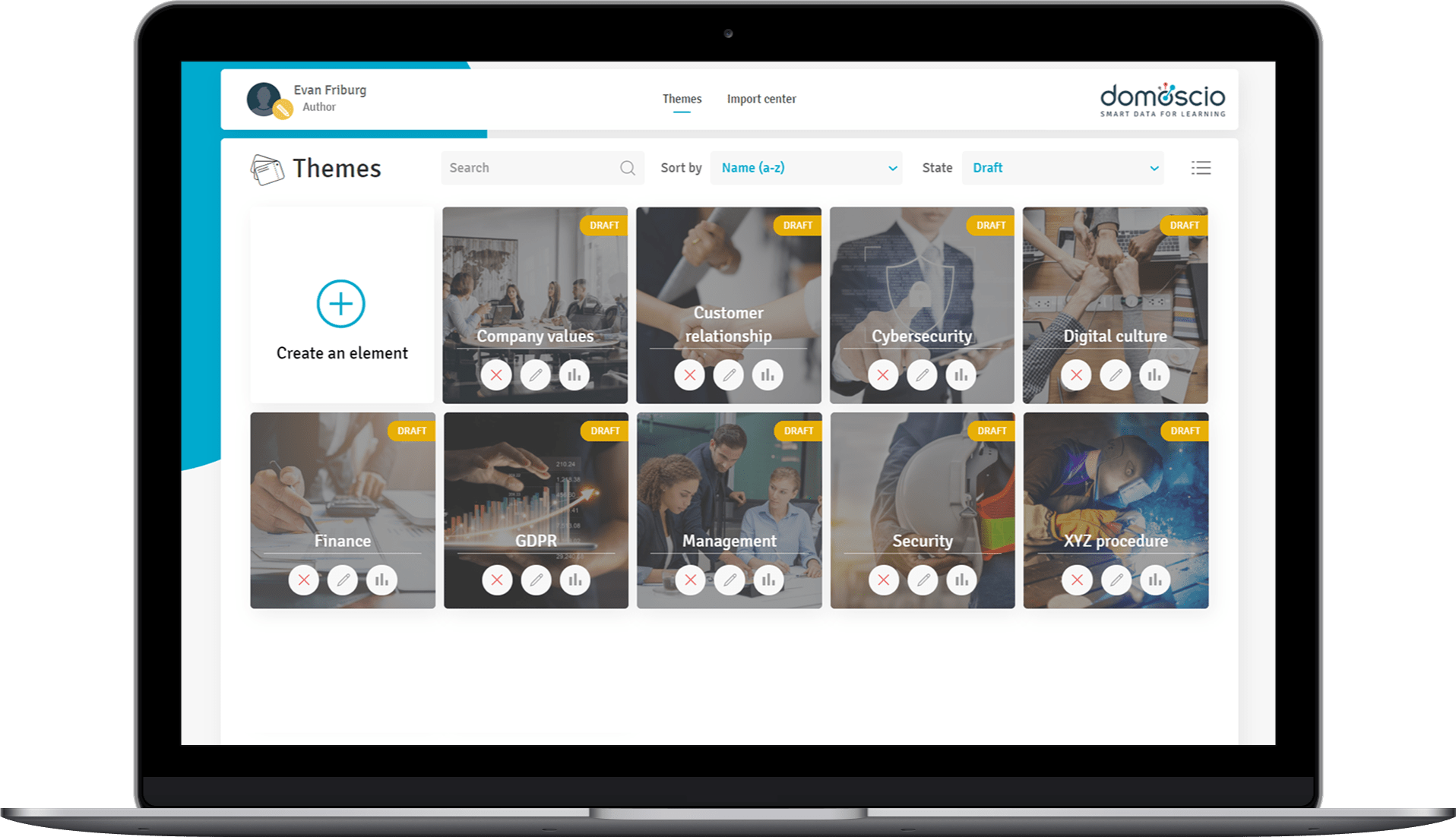 Author
Hub's authoring tool was used to integrate the knowledge map which defines what managers need to acquire, the structure of the course catalog related to this knowledge (hosted on the different learning platforms used by Enedis) and the quizzes to assess managers on the target knowledge. The content is then exported in a SCORM format to distribute it on Enedis' LMS.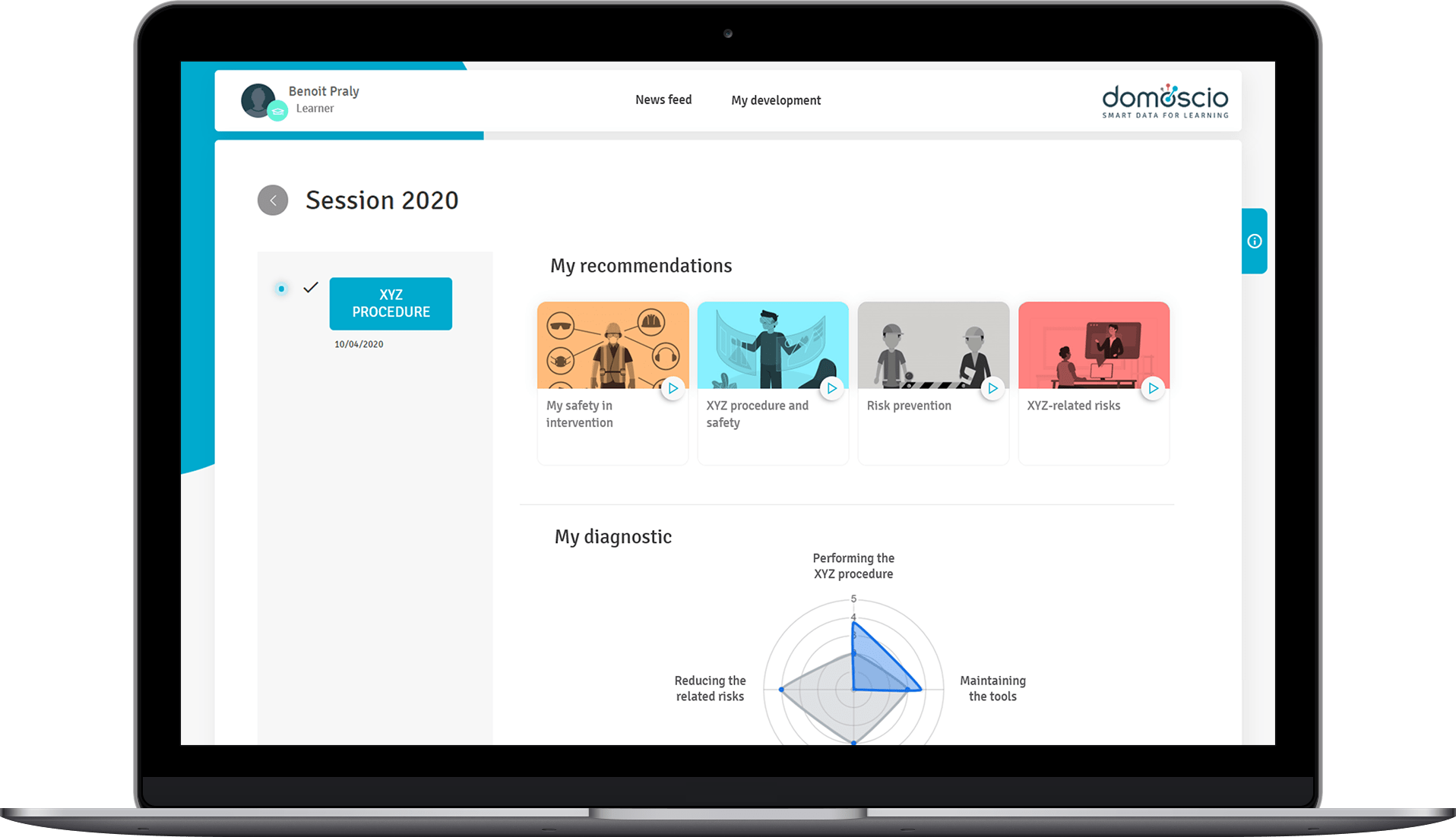 Learner
When managers log in the LMS, they can launch the SCORM related to Hub. They take an adaptive positioning test to assess their individual level of proficiency on the target knowledge. Once the assessment is done, personalized learning modules are recommended to managers: when they click on one of them, they are redirected to the right platform and start the module. When they have followed all their recommendations, they are invited to take a new assessment to evaluate their progress.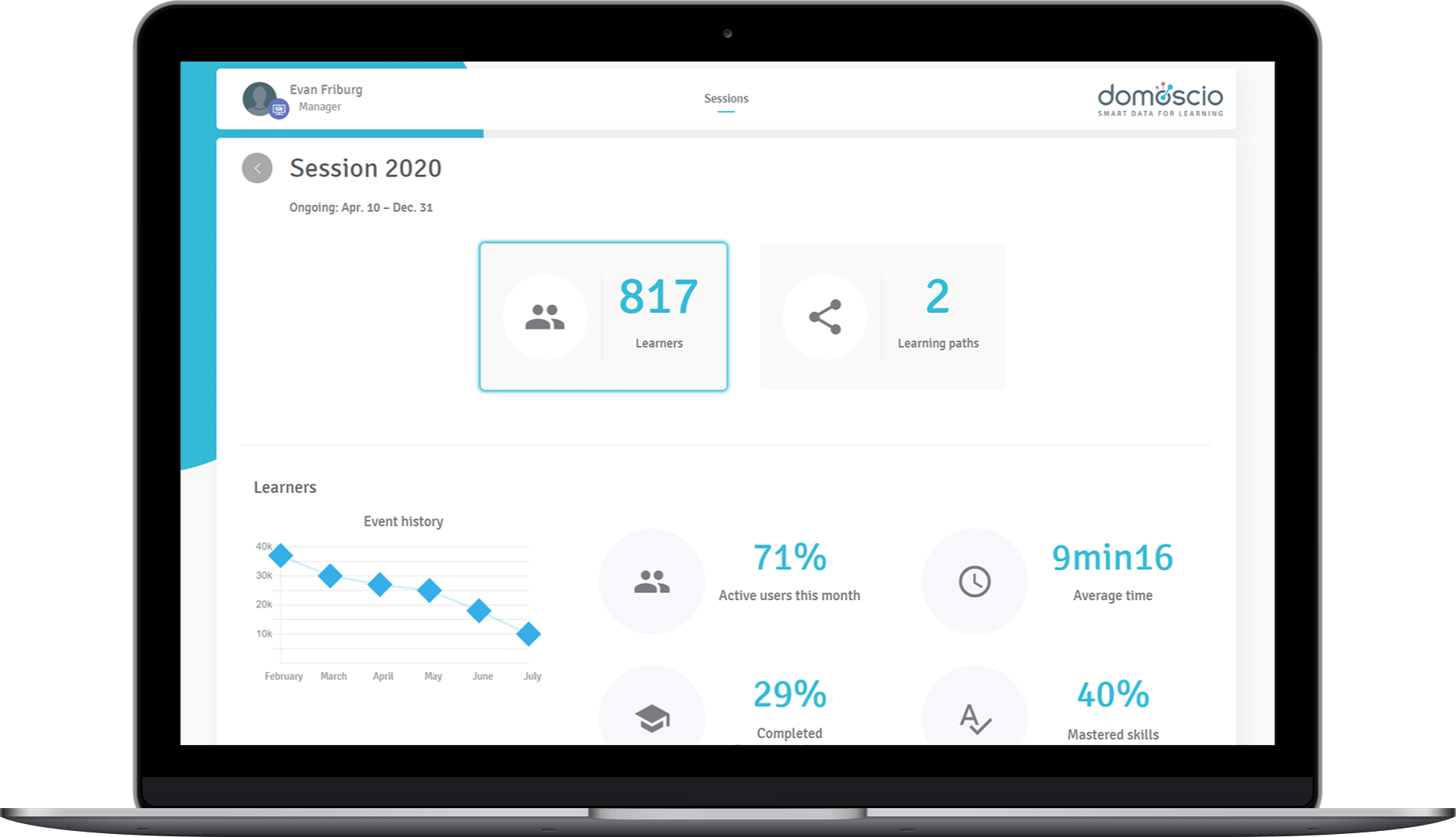 Manager
Throughout the whole learning path, L&D managers have access on the web platform Hub to dashboards with the right information to monitor managers' learning, both collectively and individually, and identify potential learning actions to implement.
---
Benefits
Managers at Enedis have dense activities which leaves little room for learning: Hub allows to address their individual skills needs and to learn in autonomy when they choose to, which enhances their engagement in their learning path. Besides, Hub is integrated with the existing environment to leverage the company's platforms and all the available learning modules.
---
Testimony
Listen to Christophe Babin, L&D Project Manager at Enedis.
---
Latest news
Our latest articles about the topics: learning, science and Domoscio's news.