The challenges faced by the CNED
The CNED, the French national center for distance learning, ensures the continuity of schooling for students who cannot go to school. Its main challenge is to promote access to education and training for all. In this context, the CNED has a responsibility to help students learn and retain the key knowledge and skills acquired while following their courses over the long term.
---
Project
To meet this challenge, the CNED has implemented Domoscio Lock as a complement to the History, Geography and MCE (moral and civic education) lessons given to 9th  grade students. The aim is to help them memorize the key concepts studied over the long term. With Lock, students are supported throughout their school year to help them achieve the best possible results for their exams.
---
The implementation of Domoscio Lock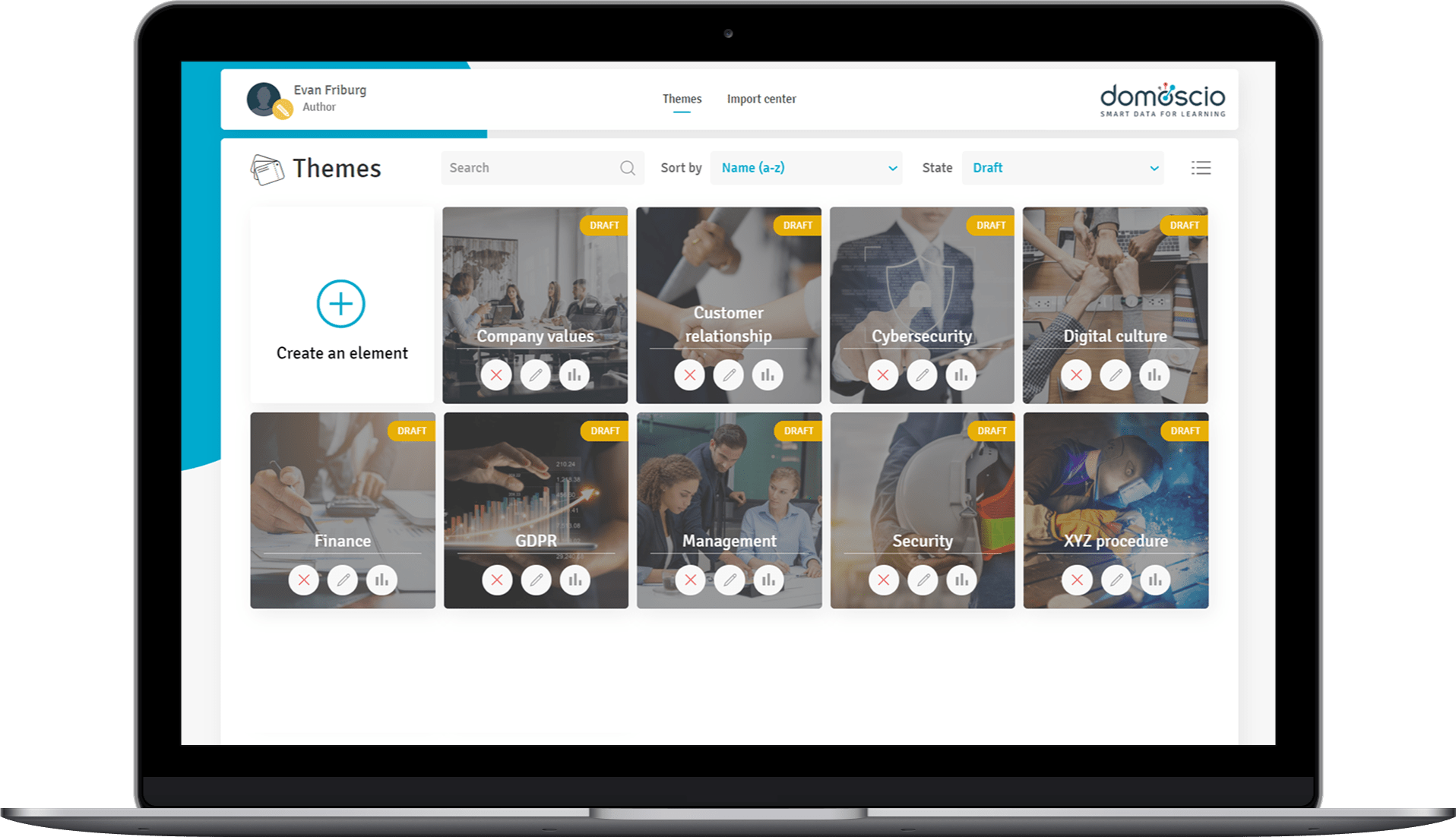 Author
Before the start of the school year in September, the CNED's learning designers used Domoscio Lock's authoring tool to integrate the content and create spaced repetition activities: they listed the key concepts studied by students in History, Geography and MCE, and created three to five questions (multiple choice, fill the hole, matching, open questions) for each concept.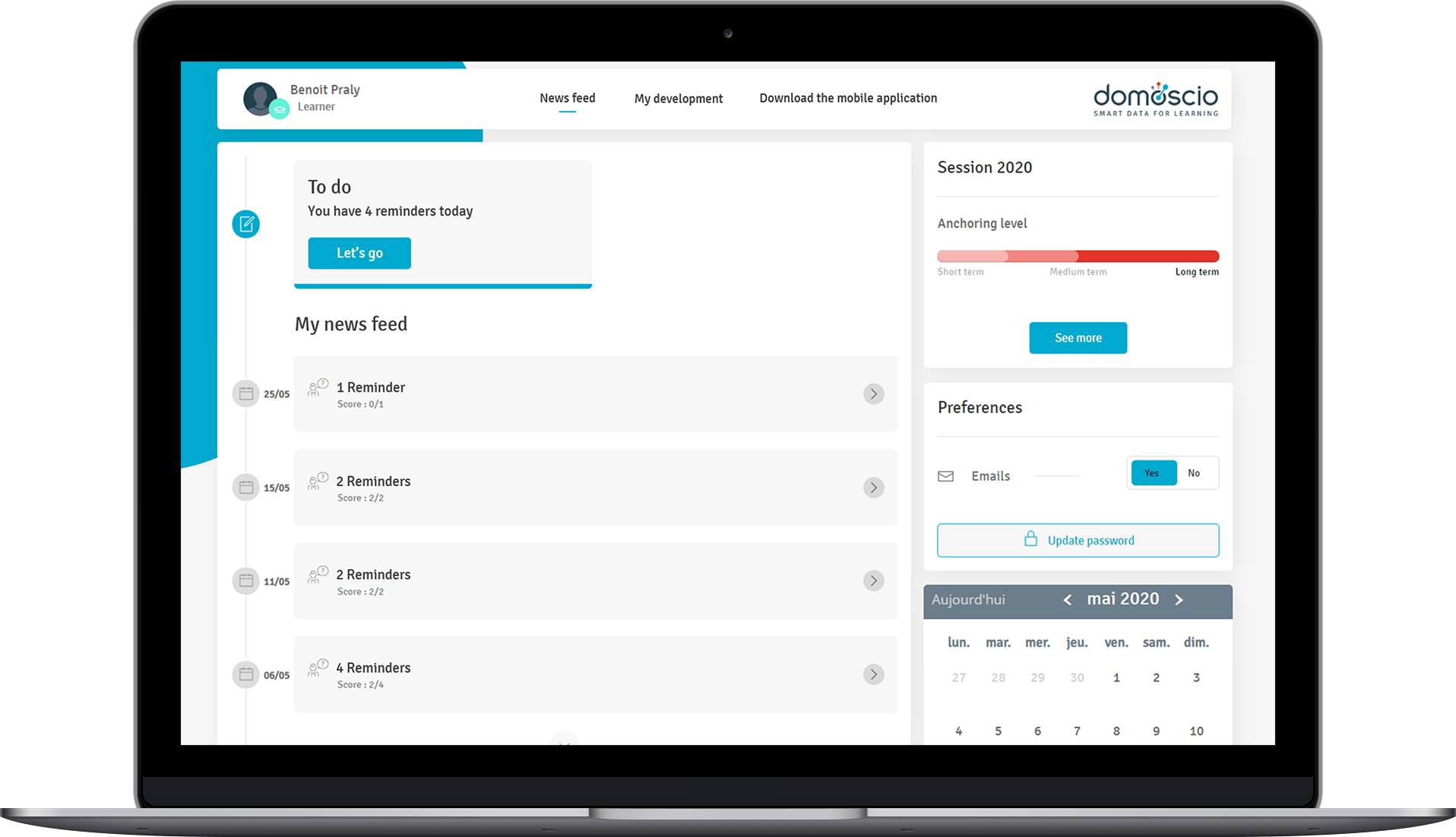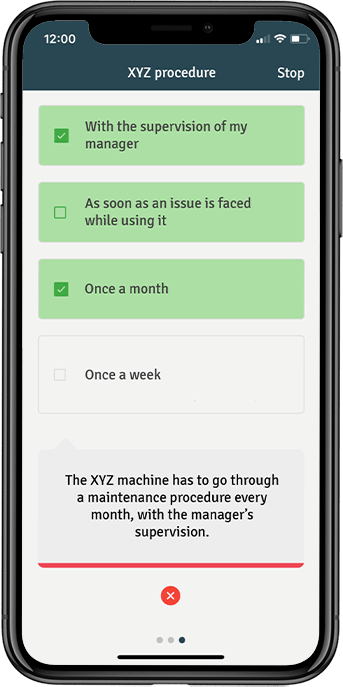 Learner
When students complete a lesson, they are invited to answer several questions to review the key concepts of their course in a few minutes. Afterwards, spaced reminders adapted to their cognitive profiles will be sent to them on the same key concepts to make sure that they remember all of them. The memorization tool is available from the children's learning platform. With Lock's mobile application, the reminders can also be done on a smartphone, alone or with their parents.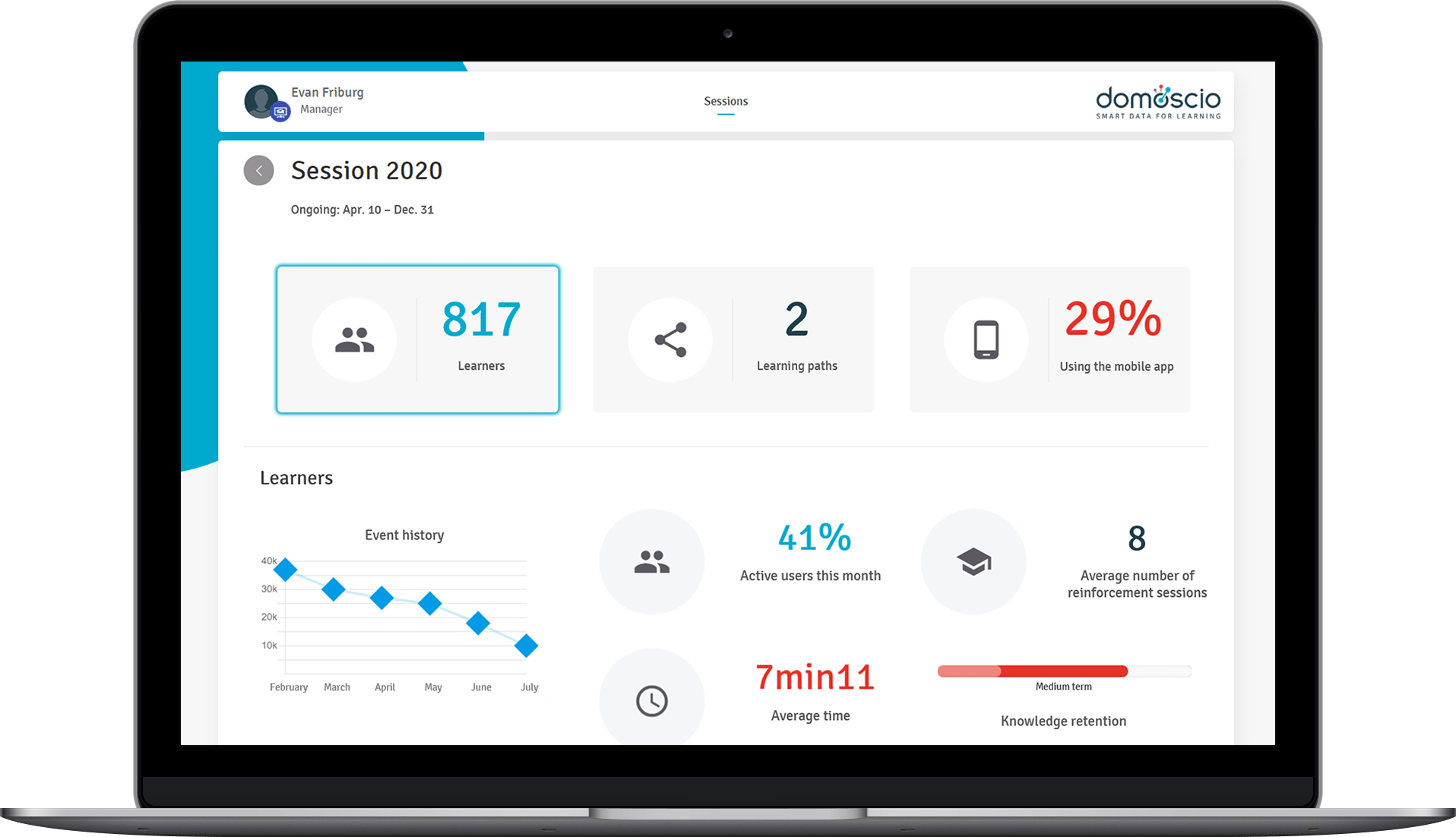 Manager
During the school year, the CNED's teams have access to dashboards that allow them to monitor the progress of their students collectively and individually, and to receive feedback on the content.
---
Benefits
After the first term of the school year, the experiment led to the following results:
700 9th grade students enrolled
Nearly 7,000 questions answered by the students

So far, the key concepts are considered to be reinforced with a medium-term level
---
Latest news
Our latest articles about the topics: learning, science and Domoscio's news.