Domoscio at The Bett Show 2022
Domoscio will participate in the Bett Show, Europe's leading education event, from 23 to 25 March 2022 in London. 
What is Bett?
The Bett Show is one of the most important international education events. Since 1985, it has opened its doors to the global educational technology community.
Today, more than 20,000 visitors and more than 500 exhibitors from 50 different countries come to participate in these 3 days. This year's theme is "Creating the Future".
The Bett Show is all about the current issues and challenges of the educational technology sector and it helps institutions, teachers and providers addressing them. It is a way to totally immerse yourself in a world of inspiring content while meeting players from all over the world. To find out more about the event, please click here.
Domoscio x The Bett Show
Every year, Domoscio comes to ExCeL London in the Docklands to take part in Europe's biggest education event. The Bett Show is the perfect opportunity for us to meet as many potential partners as possible.
We hope to see many of you at this event. The Domoscio team is looking forward to discussing with you our approach: AI and Data applied to education.
👉 To make an appointment with us, you can fill in the contact form here.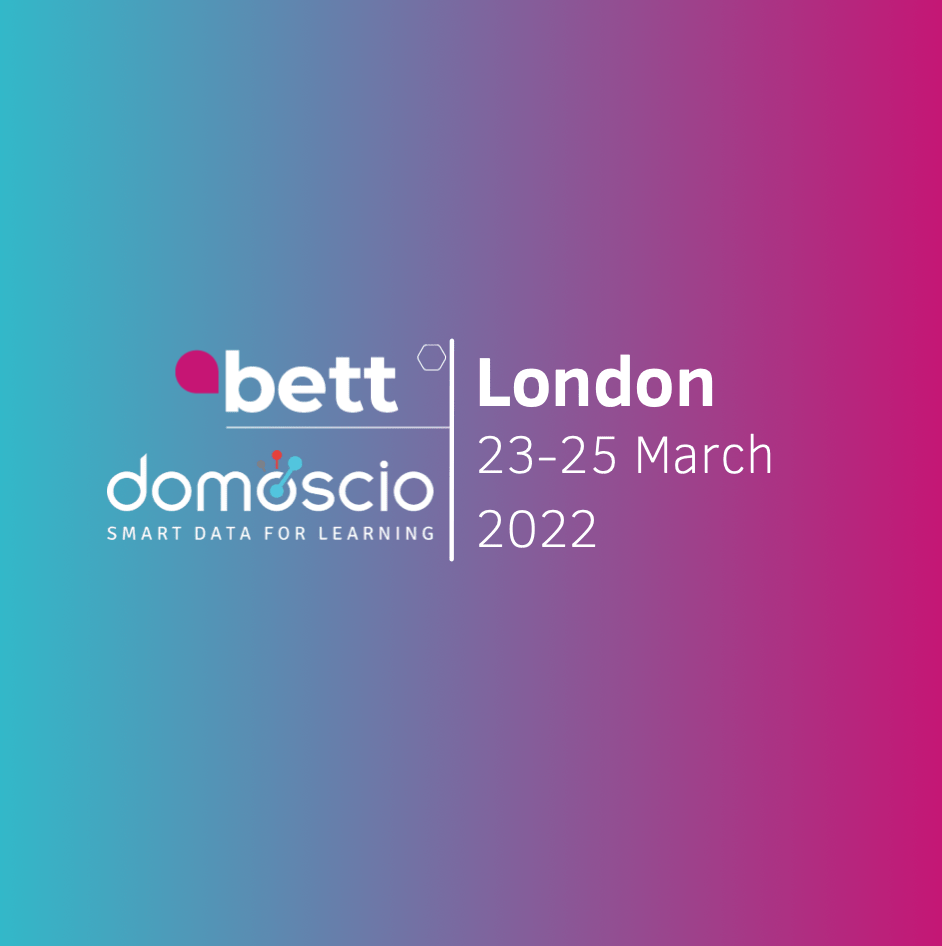 ---
Latest news
Our latest articles about the topics: learning, science and Domoscio's news.