The challenges faced by IFCAM
Since 2015, IFCAM (the world's largest cooperative financial institution) has provided employees within the Group with diplomas composed of several MOOCs such as its Bachelor. This course can spread over six months or more. It is made of seven learning modules certified by a final exam. Employees follow their MOOCS on a Moodle platform where they find content to learn and review, a forum hosted by tutors to exchange with other learners and "graded" quizzes integrated in the continuous assessment. To review, employees can go through "ungraded" quizzes which help them assess their proficiency on the available content. The main challenge is to improve the results to the MOOCs and the graduation rate by helping employees review more efficiently to prepare for the graded quizzes and final exam.
---
Project
To meet this challenge, IFCAM has integrated Domoscio Hub to its Moodle platform in the form of a plugin to better identify each employee's strengths and weaknesses on the topics to learn. In the first project phase, the historical data was integrated to Hub to measure the correlation between employees' results during the learning path and their graduation. This data is computed to identify the needed proficiency on each topic to succeed in the exam. During each MOOC, Hub evaluates employees' proficiency on the main topics and suggests tailored formative assessments (the ungraded quizzes). The objective is to make sure employees acquire those skills to prepare them for the MOOCs' final assessments and encourage their success at the first attempt. In Moodle, Hub takes the form of a plugin.
---
The implementation of Domoscio Hub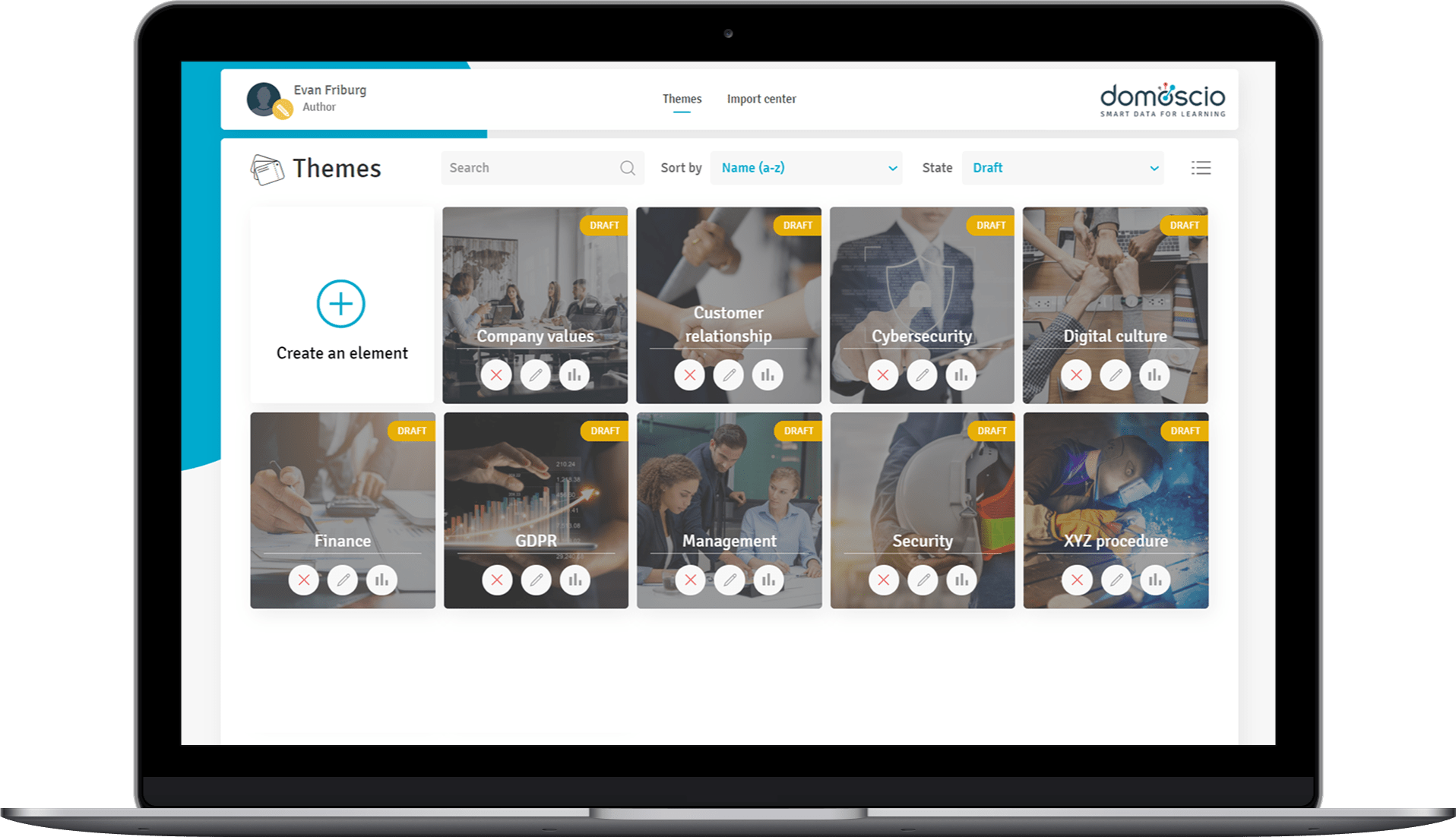 Author
With the plugin, Hub takes advantage of the content already created and distributed on Moodle, particularly the quizzes used by employees to review and assess their proficiency on the target knowledge. The analysis of the historical data automatically recalibrates the quizzes to define their relative difficulty.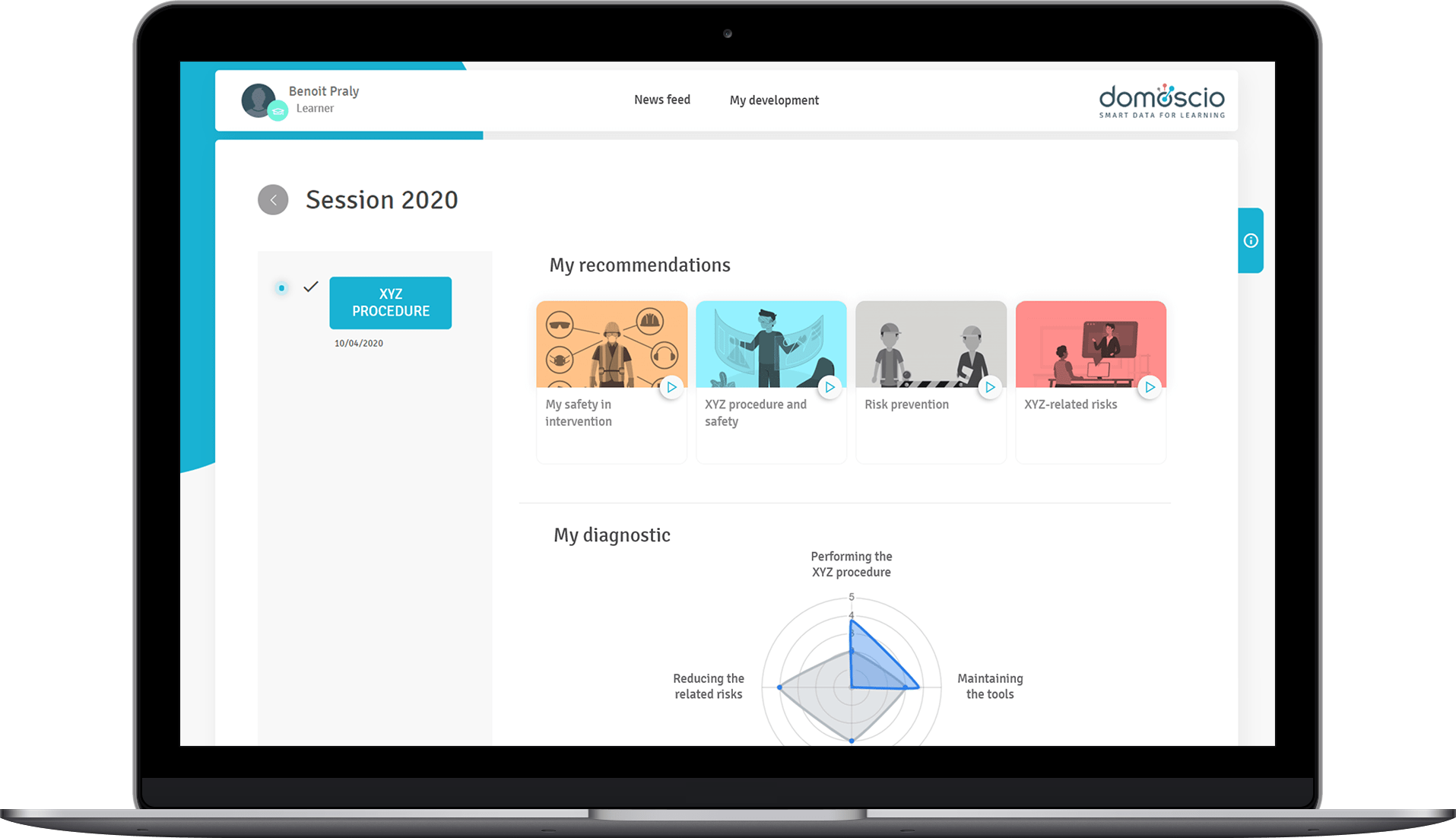 Learner
During each MOOC, employees are invited to take one or several adaptive assessments: for each topic to learn, Hub selects the right questions to accurately assess employees' proficiency. They review with quizzes whose level of difficulty evolves according to their progress. Once they reach the required proficiency for each topic, employees continue with their course and repeat this process during the other MOOCs until the final exam.
---
Benefits
The implementation of the adaptive learning plugin as part of an experiment on one of the MOOCs allowed to increase by four points the results to the final exam: from 90% in 2018 to 95% in 2019. Hub also allowed to enhance employees' engagement in their learning path. For L&D teams, the tool gives feedback on the quality and relevance of the quizzes within the course and on the learning profiles within the cohort.
---
Latest news
Our latest articles about the topics: learning, science and Domoscio's news.